Knowing one skill at present time is not good enough to survive in cut-throat competition; one must learn extra skills to get a good status and salary to achieve success in his life. Today in this blog of Attitude Academy we are going to enlighten our audience about top 4 IT industry courses that can be really useful for students to rise through the ranks in their career.
Thinking about highlighting your online presence? Then web designing is a boon for you, there can be various aspects that you need to look over at how web designing helps in actual? Fundamentally, the effort of establishing your online presence does not simply end by just creating a basic website for your business and/or company.
Most, if not all, websites always gets fame through their online marketing efforts by incorporating the right SEO gimmicks and constantly feeding it with the right elements. It may not provide you with prompt positive outcomes, but in due time, it will surely make progress. At Attitude Academy Yamuna vihar, Uttam nagar and Delhi NCR students are offered practical course of web designing under profession trainers, in web designing there is surely a scope for the future.
The graphic design (DTP) has a vital role to play in present modern competitive global market. The graphics designing has become an impeccable part of any business and occasion. For a website able of providing all your need, the graphics arrangement on the website should be perfect as well as look attractive and enthralling. The graphic designing is significant in almost every field that includes- marketing, magazine layout etc. A good graphic design should impact fully reciprocate the message of the sender to the target audience using tools of visual communication. At Attitude Academy students are trained in graphic designing with practical sessions under qualified trainers in a highly technical environment
Significance of a Good Graphic Design
Well designed pieces of graphic design enable its makers to increase sales, making its name and permanent, earning goodwill in the market, and thereby optimizing the profitable base of the business. We at Attitude Academy Yamuna vihar, Uttam nagar and Delhi NCR give students a real go in graphic designing training course.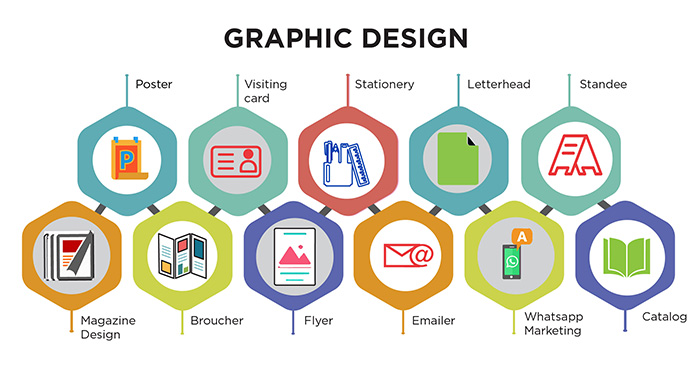 A well made design of graphics seeks to allure the attention of a large amount of people. Without a good design the company may not be able to promote its product and increase its customer-base on the site which ultimately affects the business and profitability of the company, students who are willing to get a good job can pursue this course with us at Attitude Academy.
A perfect interior design assists to create a living space that is both functional and aesthetically attractive using some of the latest design techniques. Hence, you cannot overlook its significant when planning the construction of a commercial or residential building. At Attitude Academy provide best class of web development under experienced trainers, Many who have overlooked interior design eventually regretted it after they started using their building and they had to engage in costly reconstruction. Here are some of the factors that underscore the importance of modern interior design.
Attitude Academy provides best training of interior designing, students who wish to make their career in interior fields and want to decor their home can join our course at Attitude Academy Yamuna vihar, Uttam nagar and Delhi NCR.
Web Development has emerged as an industry in the last decade. In the field of website development, a company or a person develops web sites to be placed on the World Wide Web. At present the number of web sites on the web is in millions. Thus website development can be used as a tool to make money online these days.
It is also very handy course for students now-a-days; we provide the best training in web development at Attitude Academy Yamuna vihar, Uttam nagar and Delhi NCR.