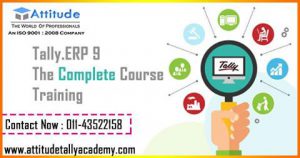 1. Accounting basics
A Perfect Accountant can't take the dream without knowledge of manual accounting.
If you do not know how to learn accounting rules first of all learn accounting basics for this you have to know the rules of journal
entries for this click → Accounting basics
2. Company Creation
now you feel that you are perfect in manual accounting and journal entry then It will the right time for you to create the company
in Tally.ERP9 for learning company creation in tally you can see full video → Company Creation Video
3. Company Alteration
Company data alteration is very easy first of all select any company by clicking company info button after this select a company
name that you want to change then you must go to alter mode in same company info here your can alter or change your
company name , address or password etc.
4. Company Ending / Delete
Deleting of company is also very easy for it you use Alt+D in alter mode.
5. Ledger Creation
In Ledger creation , you just follow this creation procedure →Video
In ledger creation you need to create your ledger in account info in the gate way of company then you will go to ledger and then
go to create.
6. Ledger Alteration
If you need to change your created ledger , then you only have to go getaway in tally → alt +f3 →ledger → Alter and change the
name , under head name anastrol or change the opening balance of your ledger account →Video
7. Ledger Ending / Delete
When you reach your ledger form by following step
Account info →ledger →alter
Here for delete ledger you need Alt + D then press enter and enter
8. Multiple Ledger Creation
Account info →ledger→ multiple ledger creation fast
9. Voucher Entries
Voucher entries are very simple for this you must know basic rules of journal entries
10. Voucher Entries Alter & Voucher Entries Ending /Delete
voucher entries can be alter in display then go to day book here you can change your voucher entry
in above point you can also delete you voucher entry by pressing Alt+D